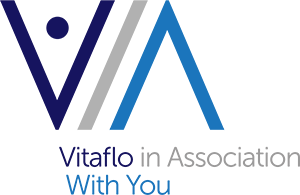 WELCOME TO VITAFLO'S VIA EDUCATION PORTAL
VIA contains a wealth of resources including case studies, product practical guides and virtual events and webinars. All you need to do is register or login for access.
WHAT IS VIA?
Vitaflo In Association (VIA) houses disorder‐specific resources created in collaboration with Healthcare Professionals from around the world. This online portal aims to educate, inform and inspire you in specialist areas of clinical nutrition.
The disorder areas covered include:
Phenylketonuria
Paediatric kidney disease
Drug resistant epilepsy
Glycogen storage disease
Plus many others
Register for free today and create a personalised account, tailored to your individual interests.
KNOWLEDGE HUB
We have resources and learning materials on the following medical subjects